August 17, 2017
We applaud both Senator Mike Crapo and Representative Mike Simpson for issuing clear
statements
condemning the white supremacist groups that enacted hate, racism and violence in Charlottesville, Virginia.
The Idaho Coalition similarly issued a statement on our Facebook:
The Idaho Coalition Against Sexual & Domestic Violence condemns the racist and violent actions of white supremacists in Charlottesville, Virginia – from the wielding of "prefabricated torches" to invoke fear to the terrorist who plowed their car through the crowd of people protesting against racism.

Our hearts go out to those who were harmed, those that lost their lives, and our Black community members who are subjected to unrelenting hate, who have to move through each day knowing they are targeted for violence.

For those people with white privilege, do not be silent about hate, racism and violence. Engage in real conversations with family, friends, and colleague on the inherent value of every human being, on the responsibility of white peoples to interrupt hate and violence. Support efforts on the ground. Take action, now.
We know that all forms of domination, extraction and violence are interconnected, and that if we are going to end gender violence – domestic and sexual violence – we must work to interrupt all acts of violence that devalue, dehumanize or "other" any human being based on any identity or characteristic.
We must also work to expose and challenge white supremacy. White supremacy can a word that can be uncomfortable and that is a sign we have more learning to do! White supremacy is invisible to most people who are white – it is like the goldfish who asks the question "what is water?" We found a great article on white supremacy and hope that you will take a few minutes to read Why I Won't Stop Saying White Supremacy. We cannot begin to expose and challenge white supremacy until we can really understand it.
We Choose All of Us,

Kelly
Solidarity Rally with Dreamers
On Tuesday afternoon, a gathering of organizations with an array of focuses and members from our community came together to defend the Deferred Action for Childhood Arrivals (DACA) and immigrants, and to speak up and interrupt racism as part of a National Day of Action to Defend DACA on its 5 Year Anniversary.
A broad coalition of organizations including the Idaho Organizing Project, Community Council of Idaho, ACLU of Idaho, Planned Parenthood of the Greater Northwest and Hawaii, United Vision for Idaho, and AFL-CIO as well as 200 community members came together on the capitol steps to answer a national call and to act within our own community to speak up against our culture of white supremacy and systemic racism that permeates many of our policies in Idaho, including the actions taken by Governor Butch Otter and State Attorney General Lawrence Wasden, who joined 10 other state attorney generals in signing a letter urging the Trump Administration to phase out the DACA program.
Since 2012, the DACA program has provided nearly 788,000 young people, approximately 3,000 in Idaho individuals, who were brought here as children through no fault of their own, a chance to work in the United States and has given them relief from deportation. They were given a chance to make it in the only country they have ever known and the country they call home.
With the use of DACA, many have advanced their education, become small business owners, developed into valued employees, and are recognized as vital members of our society. They are our family members, neighbors, and the clients we serve in our programs. Providing advocacy and support to community members in their time of need is what we, as anti-violence workers, do best. As we know, we cannot be free from gender based violence until we end all oppression.
We ask you to step up for the people in your community one more time by:
Call Idaho's Congressional Delegation and ask them to Defend DACA and actively work on Comprehensive Immigration Reform:

Sen. Mike Crapo – (202) 224-6142
Sen. Jim Risch – (202) 224-2752
Rep. Mike Simpson – (202) 225-5531
Rep. Raul Labrador – (202) 225-6611

Send a postcard to the Attorney General and Governor and ask them to withdraw Idaho from the repeal DACA case at 700 W. Jefferson Street, Suite 210, P.O. Box 210, Boise, Idaho 83720.
Idaho Risk Assessment of Dangerousness Evaluation
The Idaho Risk Assessment of Dangerousness (IRAD) was originally developed by the Idaho Coordinated Response to Sexual & Domestic Violence as a tool for law enforcement officers to assess both dangerousness and lethality on the scene of an intimate partner violence incident. Subsequently, it was designed to served as a "rolling" risk assessment on intimate partner violence cases as they progressed through the criminal justice system. Domestic and sexual violence programs also began to use in their coordinated community response efforts and as a touchstone for victim safety during crisis intervention and advocacy.
As IRAD was utilized throughout more and more jurisdictions in Idaho, it became clear that a formal evaluation was needed to determine the validity of the assessment, especially as many courts were using IRAD to inform sentencing and bail decisions.
Boise State University Professor Dr. Lisa Bostaph and a team of graduate students began this assessment recently under funding from an Idaho State Police JAG grant. The results of this initial evaluation are promising. As expected, a higher overall IRAD risk score, the presence of italicized lethality factors, and elevated level of risk were all significant related to new intimate partner violence charges three years later, meaning these did indeed predict the fact that there was likely to be future danger posed by this offender. The lethality indicator, attempted strangulation was also significantly associated with the number of new intimate partner violence charges and could potentially be seen as a proxy for the severity of new intimate partner violence behavior. Meaning, when strangulation occurred during the current incident, it was predictive of the severity and likelihood of a new incident.
This evaluation is only the first evaluation that will be needed to determine the validity of the assessment but the initial results are very promising. If you have questions about IRAD or would like a copy of this evaluation, please contact jennifer@engagingvoices.org
Funding Opportunity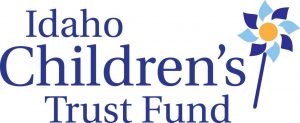 Idaho Children's Trust Fund Annual Grant Announcement Project Period: November 2017 through November 2018
The Idaho Children's Trust Fund offers grant funding, within $1000 – $5000 range to programs that seek to prevent child abuse and neglect by increasing protective factors in order to strengthen families and promote child well-being.
Timeline:

July 12, 2017 Annual Application packet posted on ICTF website
September 8, 2017 Annual Grant Applications due to ICTF
October 20, 2017 Annual Grant Award Decisions
November 20, 2017 New Annual Grantee Project Start Date
November 19, 2018 Project Period Ends
Introduction, Core Considerations, How to Apply, and Tips
Introduction

The Idaho Children's Trust Fund would like to invite you to apply to our 2017-2018 Annual Grant Cycle. Established by the Idaho Legislature in 1985, ICTF's mission is to support efforts designed to prevent child abuse and neglect within the state. Our vision is to live in a world where all children are valued and have the opportunity to thrive.
We are requesting grant proposals from all over the state for programs intended to prevent child abuse and neglect. Eligible programs must be located in the state of Idaho or provide services to Idaho residents. Grants are available to public or private nonprofit, faith-based, government agencies, or qualified individuals who provide community based educational or service programs.
Core Considerations
Grant proposals will be considered based on the degree to which it addresses one or more of the following factors:
Does the program seek to prevent child abuse and neglect by building on family strengths and resiliency?
Does the program partner with parents to help build strong, healthy families?
Does the program intentionally address child neglect or look at factors most identified with child neglect: history of trauma, poverty, maternal depression, substance abuse, or devaluing challenges of child rearing?
Does the program intentionally reach out to underserved populations such as rural communities, communities of color, and homeless families?
Does the program utilize the strengthening families framework and work to build one or more of the following protective factors into a child's life and family:

Parental Resilience
Social Connections
Concrete supports
Knowledge of Parenting and Child Development
Social and Emotional Competence of Children (including nurturing and attachment)
How to apply
Send one copy of application electronically to Taryn.Yates@ctf.idaho.gov by 5:00 pm on Friday September 8, 2017
Tips

Be sure to read all the information on the Idaho Children's Trust Fund website under Grants and Awards – Annual Grants Program and in the application thoroughly.
Contact ICTF Grant Manager, Taryn Yates for questions or support at Taryn.Yates@ctf.idaho.gov or call 208-386-9317.
View application on the Idaho Children's Trust Fund website.
Training & Events
Youth Organizing Workshop Summer Schedule
HIGH SCHOOL
We Choose All of Us: Youth Organizing for Social Transformation
August 22nd 5:30-8:30 PM • The Linen Building • Boise, ID
Come together with youth leaders to engage in transformative conversations to create social change! Join the youth movement in Idaho and be part of a network of youth leaders who reflect our diverse identities and backgrounds! Build skills, knowledge and resources to support organizing in your school or community.
Register here
ADDITIONAL WORKSHOPS OPPORTUNITIES
#RepresentationMatters: Youth Digital Organizing
From Mad Men to Teen Vogue and Beyoncé, we will explore the evolution of gender issues in popular media. Join us in re-thinking how we want gender to be represented and empower communities. Learn how to organize and initiate a media campaign: social media, PSAs, and more!
Re-imagining Ourselves: Gender and Our Cultural Stories
Explore roles in cultural folklore (Latin America, Polynesian Islands, and Africa) of girls and women of color and people who are gender non-conforming. Learn the real stories, and re-imagine these stories through art and writing to create social change. Learn how to organize at school and in your community
If you want assistance hosting a workshop in your community, please reach out to Jennifer Martinez.
---
Reviving the Movement: Voices of Advocates
Tuesday, August 22, 2017 • 1:00 PM – 2:30 PM MDT
Indigenous advocates have played a critical role in speaking out against violence and injustice. They have brought national attention to the diversity and unique needs in tribal communities. They have readily and thoughtfully informed national policy based on their own experience and the experiences of survivors, families and communities. They have taught us and continue to teach us to be good relatives and better human beings. They have continuously contributed to this ever-expanding movement to address the multitude and complexity of issues facing tribal nations, Indian communities and Alaska Native villages.
Join in listening to the voices of Indigenous advocates who have helped create, shape, and grow this powerful movement to end violence against Indian women and children in tribal communities. Following this webinar presentation you are invited to reflect and share your insights and the work going forward, including challenges, successes, lessons learned, contributions, and our legacy in this global movement.
---
WEBINAR: IMPLEMENTING INCLUSIVE PROGRAMS & POLICIES
Wednesday, August 23, 2017 • 1:00 – 2:30 PM MT • 12:00 – 1:30 PM PT
Implementing the VAWA nondiscrimination requirements, creating gender-neutral programming, being inclusive of men, and serving survivors from the LGBT community can present challenges for transitional housing programs. This webinar will address common issues that arise and solutions that aim to help programs serve all survivors in their community with dignity and respect and hopes to offer organizations tools for examining their own programs and services.
---
ABA LGBT+ Legal Access FREE Training
August 29th-30th 9:00-5:00 PM • The Linen Building • Boise, ID
The American Bar Association and the U.S. Dept. of Justice Office on Violence Against Women in partnership with the Idaho Coalition Against Sexual & Domestic Violence invites you to a the LGBT+ Legal Access training on August 29th – 30th in Boise, Idaho. LGBT+ victims are frequently dissuaded from seeking and obtaining protection under the law. Are you a civil attorney hoping to improve your provision of services? Are you an advocate looking to develop best practices when working with LGBT+ survivors? Are you a prosecutor seeking support in investigating and charging an LGBT+ domestic & sexual violence case? Lunch will be provided. Please register soon, only 25 openings remaining.
As a result of this two day training and strategic planning institute, participants will be better able to:
Develop strategies that respond to the needs of LGBTQ victims of intimate partner violence
Provide tailored services to the specific needs of LGBTQ victims of intimate partner violence
Identify resources for LGBTQ victims of intimate partner violence in your jurisdiction
Domestic Violence and Housing Technical Assistance Consortium
The Consortium, launched in 2015, provides training, technical assistance, and resource development at the critical intersection between domestic violence/sexual assault services and homeless services/housing. Funded by a partnership between the U.S. Department of Justice, the Department of Health and Human Services, and the Department of Housing and Urban Development. This multi-year Consortium supports a collaborative TA Team that includes the National Alliance for Safe Housing (a project of the District Alliance for Safe Housing), the National Network to End Domestic Violence, the National Resource Center on Domestic Violence, and Collaborative Solutions, Inc., to build and strengthen technical assistance to both housing/homelessness providers and domestic violence/sexual assault service providers. The Consortium aims to improve policies, identify promising practices and strengthen collaborations necessary to enhance safe and supportive housing options for sexual and domestic violence survivors and their children.
Questions? The Consortium TA Team is available to provide individualized technical assistance and training to communities interested in expanding the array of safe housing options for domestic and sexual violence survivors. We can also provide support to domestic and sexual violence advocates, homelessness and housing providers, and other allied partners interested in building stronger community collaborations.
Visit SafeHousingPartnerships.org to access a comprehensive collection of online resources and to request technical assistance and support.
Call For Stories:
Why I'm an Advocate
#NRCDVRadio's Stories of Transformation is looking to lift up and honor the voices of advocates working to end gender-based violence through storytelling. [They] invite you to join us and share the story of why are you an advocate.
[They] are seeking stories that respond to this prompt as a strategy for shedding light on:
The value of advocacy in the movement to end gender-based violence,
The strength and perseverance of advocates in the face of challenging times,
The invaluable role of advocates in supporting survivors as they move along their healing journey, and
The power of storytelling as a strategy for raising awareness and inspiring change.
If your submission is selected for production, you will be invited to read your story aloud to be shared nationally as part of the Domestic Violence Awareness Project's efforts during #DVAM2017.
Submissions are due Monday, August 21st in Word format via email to: nrcdvTA@nrcdv.org with the subject line "Why I'm an Advocate."