March 24, 2022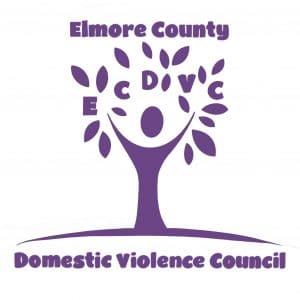 Elmore County Domestic Violence Council was the third program Idaho Coalition staff had the privilege to visit. Kelly, Micaela, and Kailey had a great discussion with program staff and had an opportunity to tour the program's new shelter. We are very grateful for our time with Elmore County Domestic Violence Council's staff and look forward to our next stops at Voices Against Violence and Crossroads Harbor.
Elmore County Domestic Violence Council Program Update
There have been many exciting things going on here at the Elmore County Domestic Violence Council. We have been working hard with our teen program this past year. Our teen outreach and education in the local high school has seen great participation from the students. During Teen Dating Violence Awareness Month in February 2022, the students used their Valentine's fundraiser to get information out there. They put quotes and information on their Rose Grams about healthy relationships and information on how to seek help if they are experiencing violence in their relationships. We have also seen an increase in student-driven initiatives since we have created a larger presence in the school.
Last month, we received a grant for the 2022 National Crime Victims Rights Week Community Awareness Project from the National Association of VOCA Assistance Administrators. During the week of April 24-30, 2022, we will be distributing materials on resources for victims, hosting an event on victims' rights, and creating a social media campaign. This was a great success for us to be able to get more outreach materials to victims and community members in our surrounding area.
We are excited about what this year will be bringing for ECDVC and Evans Harmony House. Our staff is continuing to grow our current programs and we cannot wait to get back to in-person outreach and education events!
To learn more about Elmore County Domestic Violence Council visit their website.
Senate Bill 1332-Advocate Confidentiality Bill Passed!
We are thrilled to share that the Idaho House unanimously passed Senate Bill 1332 (also known as the Advocate Confidentiality Bill)! This bill now awaits the Governor for signature.
Our profound gratitude goes to Senator Melissa Wintrow for her outstanding leadership and advocacy to enhance the safety, privacy, and trust of survivors who seek domestic and sexual violence services. Senator Wintrow successfully led the passage of the bill in both the Senate and the House and worked tirelessly to secure the support of key stakeholders. Deep appreciation also extends to Annie Hightower for her skilled legal research and persuasive testimony supporting advocate confidentiality.
We also hold the complexity of celebrating this monumental effort during the same session in which we are alarmed and disheartened by the discriminatory legislation to criminalize gender-affirming care for Transgender youth and the anti-abortion bill that will negatively impact many survivors.
Finally, we thank those who reached out to their legislator to support advocate confidentiality legislation. Your advocacy made a difference, and we often witness these differences and impacts. Senator Wintrow is reaching out to the Governor's Office to see if a public bill signing is possible – if so, we hope that many advocates across the state can join in the celebration.
---
Nisha Newton
nisha@engagingvoices.org

Three Things to reach out to me for:
Communications & Media
Digital Outreach
Black Trans Liberation
Reminder: We Want to Share Youth Mini-Grants!
Announcement: 2022 Idaho Youth for Change Mini-Grants!
The deadline is just over a month away, so we want to remind you to apply for Idaho's Youth 4 Change Mini-Grant. The Idaho Coalition Against Sexual & Domestic Violence is searching for bold, creative young people to co-create solutions to sexual violence in Idaho. Focusing on young people from communities most impacted by violence, we seek to provide community-level funding for projects and initiatives created and led by young people between 15 and 20 years old and supported by adult mentors and allies.
We will provide mini-grant awards up to $1,500 to young people in partnership with adults, who have a strong passion for ending sexual violence in their schools and communities. The Idaho Coalition Against Sexual & Domestic Violence will provide guidance for funded projects and work to create a community of support for each project to learn from others.
If you are connected to young people in your community who you want to support, please pass this opportunity along. Or if you are interested in engaging young people, please reach out to us and we are happy to support you. Anyone interested in the Idaho Youth for Change Mini-Grants just needs to send an email to bryan@engagingvoices.org by April 15th with "Mini-Grants" in the subject line and the names of who is involved in the project. We will provide additional support for the application process once we are connected.
For more information please contact:
Bryan Lyda
Idaho Coalition Against Sexual & Domestic Violence
bryan@engagingvoices.org(208) 284-1622
---
Bryan Lyda
bryan@engagingvoices.org

Three Things to reach out to me for:
Engaging Allies
Youth Engagement
Reaching Marginalized Communities
Training & Events
Program Advocate & Staff Training: Promote Child and Adult Survivors' Healing and Well-being Advocate Watercooler Discussion|Part II: Wednesday, March 30, 2022, 12:00pm-1:30pm MT
Please join the Advocate Watercooler discussion to expand on conversation and ideas from the Promote Child and Adult Survivors' Healing and Well-being webinar.
Join the conversation here!
---
We changed the way we work to end violence in our Indigenous communities in the face of a dire pandemic. We learned to advocate policy, create awareness, and search for our loved ones despite insurmountable circumstances and with virtual restrictions.
Those of you who joined us for the virtual MMIWP conference in October, we have deep gratitude for you. We call on you to attend in-person the Next Steps Conference on Missing & Murdered Indigenous People. The Coeur d'Alene Tribe STOP Violence invites you to this working conference to move our collective vision forward. We are scholars, advocates, educators, law enforcement officers, attorneys, justices, and so much more. The sum of our collective efforts is the much needed pivot in our work to end violence in Indian country.
For more information or to get tickets to this event visit the MMIP Event page on Facebook.
---
What is Systemic Racism?| 8-part Video Series
Race Forward presents, "What Is Systemic Racism?" an 8-part video series that shows how racism shows up in our lives across institutions and society: Wealth Gap, Employment, Housing Discrimination, Government Surveillance, Incarceration, Drug Arrests, Immigration Arrests, Infant Mortality… yes, systemic racism is really a thing. View the series here!
Idaho Coalition Store Materials
Reminder that shipping for all material orders made by Programs on the Idaho Coalition website store is FREE of cost, please use the below coupon for all orders.
Visit the online store to view current Idaho Coalition materials available for order. For store questions, please contact Amy York.
Coupon Code
Membership