Compassionate Communities: We Choose All of Us is two-day conference on Tuesday, November 28 – Wednesday, November 29 at Boise State University, Student Union Building where we will envision a world where everyone is valued, everyone is safe, and everyone can thrive. Together we will create a collaborative space for social services and social change to come together to explore ways to repair the harm from our culture of domination, extraction, and violence, and to re-imagine a world rooted in interdependence, resilience, and regeneration.
Compassionate Communities
Social Wall
Compassionate Communities Advisory Committee
Sponsoring Organizations
Host Sponsor
Energizer Sponsor
Plenary Speakers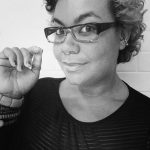 adrienne maree brown
 – Nationally-recognized author of the newly released book
Emergent Strategy: Shaping Change, Changing Worlds
. adrienne invites us to feel, map, assess, and learn from the swirling patterns around us – from the seeds of dandelions to the murmuration of starlings – in order to understand and influence social change.
Amita Swadhin
 – Educator, storyteller, and activist dedicated to fighting interpersonal and institutional violence against young people stemming from personal experiences as genderqueer, femme queer woman of color, daughter of immigrants, and years of childhood abuse and rape by their father. Amita is the founder and president of Mirror Memoirs.
Andrew Sta. Ana, JD
 – Advocates for the rights of low wage workers, Asian American and Pacific Islander communities, transgender people of color, immigrants, and survivors of intimate partner violence. Andrew enriches the work of advocates around the country on legal remedies for survivors, LGBT rights, and cultural competency.
Patina Park, JD
 – Executive Director of the Minnesota Indian Women's Resource Center providing holistic, multi-service programming grounded in cultural strengths to heal, preserve, and strengthen Native American women and their families from the multi-generational and historic trauma experienced from the effects of colonization.
Robin DiAngelo, PhD
 – National speaker on White Racial Identity and Race Relations and author of
What Does it Mean to be White?
Her work on White Fragility influenced the national dialogue on race and has been featured in
NPR
,
PBS
,
Slate
,
The New York Times
, and
The Atlantic
.
Rosie Hidalgo, JD
 – Senior Director of Public Policy for Casa de Esperanza: National Latin@ Network for Healthy Families and Communities. Rosie previously served as the Deputy Director for Policy at the Office on Violence Against Women at the U.S. Department of Justice.
Unfortunately, Archi Pyati and Judith LeBlanc will no longer be joining us due to scheduling conflicts beyond their control.